Experience the transformative power of Curls Dynasty in maintaining vibrant, textured locks that stand the test of time. Dry hair can often be a challenge, but with Curls Dynasty, you can achieve and maintain gorgeous, well-moisturized curls that exude natural beauty and resilience. Discover the key ingredients that nourish your hair and unlock a world of confidence and style that lasts.
You May Also Like:
Why Do I Have a Receding Hairline?
Can Drinking 1 Soda a Day Really Increase Your Risk of Hair Loss?
Keep Dry Hair Moisturized for Gorgeous Textured Locks that Last with Curls Dynasty is an original (Skin&BeautyJournal) article.
The challenges of textured hair
Many Black women are now moving towards a more natural look, embracing the beauty of textured hair. This not only encourages self-expression but also convenience, since frequent hair-washing and styling takes time. Going natural, the hair becomes fuller, more volumetric, and has a healthy sheen from being moist rather than dry and frizzy.
But going natural comes with its own difficulties. A characteristic of textured hair is an inability to retain moisture, making it difficult to maintain healthy vibrancy. Curls, waves, kinks, and coils dry out quickly, requiring damaging daily washing and moisturizing treatments that make textured hair more prone to breakage.
Beauty companies have attempted to create products that both cleanse and moisturize textured hair, but these often contain many potentially damaging toxic chemicals. There have been few natural, chemical-free options available. Those preferring natural approaches were obliged to wash and moisturize their textured hair daily; a tedious, tiring, and potentially damaging process.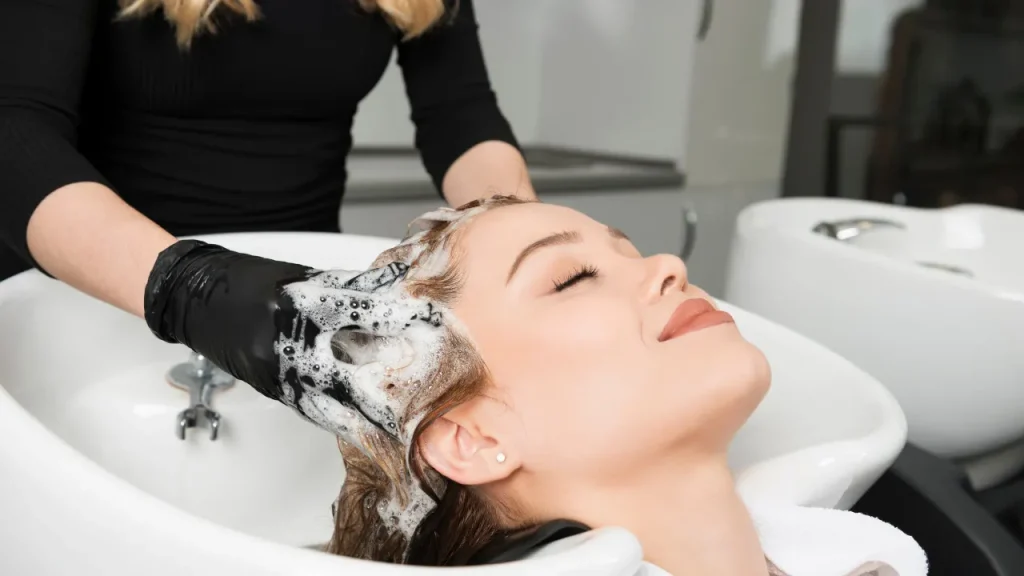 Natural products to create natural, healthy textured hair
Nickie Nougaisse became frustrated over the excessive washing and moisturizing her own textured hair required and began to experiment with formulations to lock in moisture. "I was tired of using harsh, burning chemicals, and having to cover my hair to go out." She started researching how to embrace her natural texture.
Nickie began mixing ingredients in her kitchen, and her diligence paid off. She discovered her "premium concoctions" of natural, chemical-free, certified organic ingredients; formulations that hydrate and fortify textured hair to increase moisture retention, stimulate growth, and enhance curls continuously.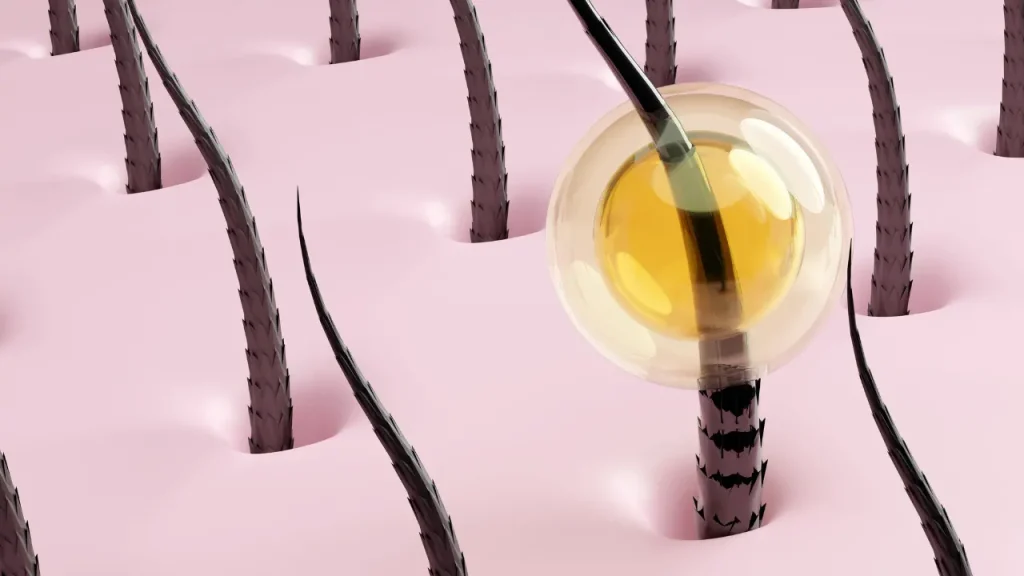 Sharing the benefits of natural, textured hair
Using her homemade formulations, Nickie's hair started to look great, and it wasn't long before other women began to notice. Suddenly, there was demand. Nickie and her family began mixing, filling, and labeling by hand. "I was selling bottles out of the trunk of my car. I needed to put a name on it." The Curls Dynasty brand was created and continues to help keep moisture in textured hair for a lasting beautiful look.
"I had a passion for what I was doing for myself and other women." New customers were coming from testimonials on Etsy. Then Target placed its first order. "It took on a life of its own; I just kept riding the wave."
Changing the world, one curl at a time
Curls Dynasty has expanded to a full line of hair care treatments that work consistently to hydrate and increase moisture retention, fortify and strengthen, stimulate growth, and enhance curls over time. Every product is certified organic and natural, with no sulfates, parabens, or harsh chemicals, and is cruelty-free. Here are some of the more popular Curls Dynasty products.
The Icing On a Curl moisturizer is a hydrating hair butter that seals in key nutrients and moisture to nourish and strengthen strands of textured hair and prevent breakage. It imparts lasting softness, prevents annoying frizz, and is best for coily, kinky hair. Users think of it as "the cherry on top of their natural hair ritual."
The Give Me Slip Blast hydration conditioner for superior detangling is a nourishing rinse out conditioner. Especially effective for melting away knots and easy detangling; improves the manageability of all types of textured hair—curly, kinky, coily—and encourages healthier hair growth and retention.
Finally, the Organic Oil Blend brings together nine of nature's most nutrient-rich oils: olive, coconut, jojoba, grape seed, safflower, avocado, black castor, vitamin E, and sweet almond. These oils work in perfect harmony for optimal potency, enabling curls to grow faster and stronger, sealing in moisture to add softness and shine, while promoting circulation to the scalp to improve hair growth.
The Pumpkin Mint Deep Treatment is a customer favorite. It is a unique hair conditioning masque that helps to "seriously repair" dry, damaged curls. It's a restorative deep conditioner that works by penetrating the hair shaft to infuse natural vitamins, minerals, nutrients, and antioxidants essential for stronger, healthier hair.
The Bye-Bye Breakage Miracle Overnight Treatment is a buttery repair cream that deeply penetrates the scalp with essential moisturizers and conditioners to soothe dryness and itchiness. It also adds moisture and shine to hair. Onion bulb extract protects hair against breakage; meadowfoam seed oil provides exceptional moisture. Curls Dynasty's special blend of rosemary leaf oil boosts circulation from the root to the hair tip, while leaving hair smelling fresh and luxurious. Other natural, beneficial ingredients include biotin, aloe leaf extract, castor oil, and ginseng root extract.
The Cocoa Mint Moisture Rich Shampoo is a sulfate-free, hydrating, non-stripping cleanser. This uniquely formulated shampoo is made with rich essential ingredients to purify your hair while imparting intense moisture to every strand. Natural plant extracts in the formula include organic aloe juice, star fruit, maypops, kiwi, mangosteen, pineapple, pomegranate seed, lychee, jujube, guava, and rosemary.
Vanilla Cream Custard is a curl-defining hydrating cream that smooths and protects, keeping hair frizz-free. Its medium hold is "great for styling the perfect wash and go, finger coils, twist outs, rod-sets, bantu-knots, and more."
Twisted Definition is a hydrating cream for creating and defining soft curls. It moisturizes hair from root to tip and adds a healthy shine. "Your twist-outs and natural styles are sure to be Dynasty Diva approved."
Both creams are richly formulated with a blend of organic aloe juice, castor seed oil, shea butter, sunflower seed oil, and extracts of coconut.
The Hello Growth Serum strengthens existing hair shafts and encourages new hair growth. It stimulates healthy scalp circulation as it defends hair against breakage from stressors. It is specially formulated with natural safflower seed oil, biotin, and oil of rosemary leaf, meadowfoam seed, grape seed, jojoba seed, pumpkin seed, coconut, and vitamin E.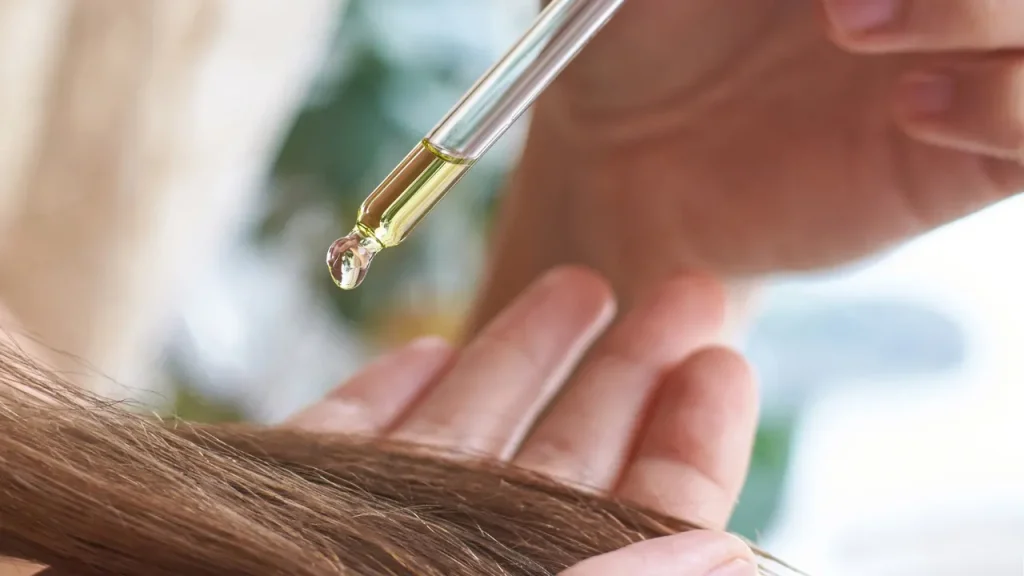 Experience the transformative power
Curls Dynasty has earned an incredible level of satisfaction and loyalty, with 96% of customers reporting that Curls Dynasty is the only brand that consistently improved moisture retention of their textured hair. To experience the transformative power of Curls Dynasty, visit their website, where you can also see special bundle offers. Curls Dynasty is also available at Target, Walmart, Kroger, and select beauty supply retailers.
Keeping it natural
Rather than subjecting your hair to potentially damaging chemicals and toxins, brands like Curls Dynasty offer women of color natural and effective products for styling and caring for their curls. With high-quality products such as these, Curls Dynasty consumers are given the freedom to choose, safe with the knowledge that their hair will remain healthy and moisturized no matter their style.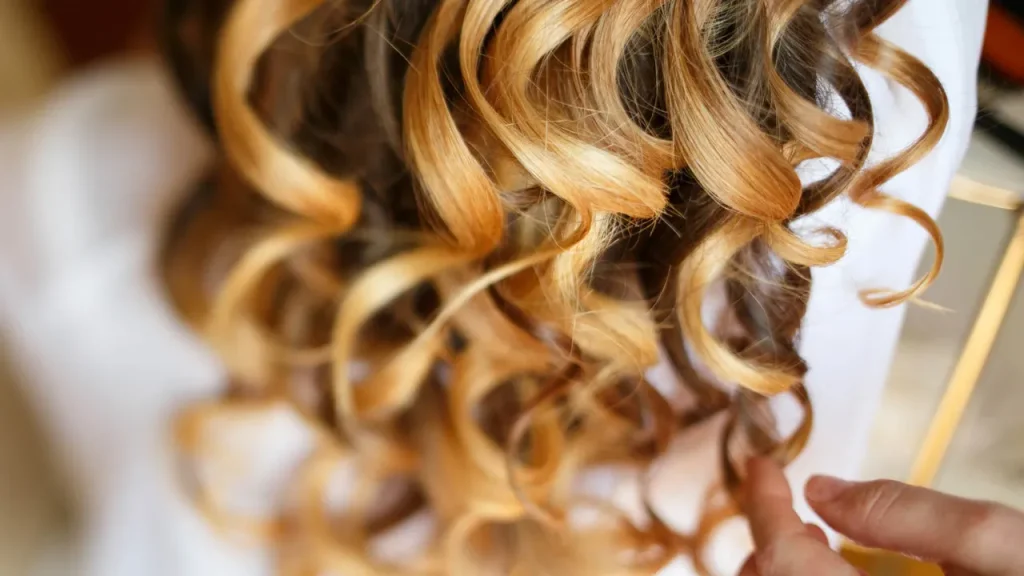 Further Reading for Additional Knowledge
Allure: "5 Types of Hair Damage and What to Do About Each"
American Academy of Dermatology: "Black Hair – Tips for Everyday Care"
Glamour: "Who Decided Black Hair Is So Offensive Anyway?"
Important Note: The information contained in this article is for general informational purposes only, and should not be construed as health or medical advice, nor is it intended to diagnose, prevent, treat, or cure any disease or health condition. Before embarking on any diet, fitness regimen, or program of nutritional supplementation, it is advisable to consult your healthcare professional in order to determine its safety and probable efficacy in terms of your individual state of health.
Regarding Nutritional Supplements Or Other Non-Prescription Health Products: If any nutritional supplements or other non-prescription health products are mentioned in the foregoing article, any claims or statements made about them have not been evaluated by the U.S. Food and Drug Administration, and such nutritional supplements or other health products are not intended to diagnose, treat, cure, or prevent any disease.