Hair loss causes frustration and destroys confidence. Tayloani offers a revolutionary hair care system that features Jamaican black castor oil to combat hair loss and stimulate regrowth, all while nurturing your locks to become lush and vibrant once again. With Tayloani's innovative approach, you can say goodbye to hair loss and hello to a head of healthy, luxurious hair.
While it's natural to lose some hair — anywhere from 50 to 100 strands a day — noticeable hair loss can be a frustrating sight. For some people, it can be a significant cause of insecurity and loss of self-confidence, which may lead to withdrawal and isolation from social situations.
The medical term for hair loss is alopecia. Numerous factors, like genetics or cancer treatment, can cause this condition. Over 50 million people in the United States deal with some degree of hair loss. Addressing alopecia can mean changing your hairstyle to something that'll cause less damage — like not using heat to style your hair or putting your hair into tight braids — or using certain treatments like medications, hair laser therapy, and more.
Finding a solution to hair woes is easier said than done, however. Looking for ingredients that may help with hair growth can make the search easier, one being Jamaican black castor oil.
You May Also Like:
The Ordinary Resveratrol Reviewed: A Leading Skincare Product
From Flaky to Fabulous: Transform Your Skin with Ceramide Products
Stop Hair Loss & Regrow Lush Locks With Tayloani: Revolutionary Hair Care Featuring Jamaican Black Castor Oil is an original (Skin&BeautyJournal) article.
What is Jamaican black castor oil?
Castor oil is typically used as a laxative, but it may have more uses than making the go easier. The oil comes from the castor bean, which produces ricinoleic acid, a fatty acid that may have anti-inflammatory properties. Castor oil is recognized for its golden yellow color; Jamaican black castor oil is the same substance, but in production, the castor bean is roasted before the oil-producing process.
Black castor oil and its byproduct, ricinoleic acid, may have multiple benefits for hair. Since it may boost lymphatic function, this component may also promote blood circulation, which may help stimulate the hair follicles and promote growth, according to some doctors. It may also moisturize a dry scalp, and the anti-inflammatory properties may protect hair cells. However, it is worth noting that these are anecdotal claims. You should consult your doctor or dermatologist before trying new hair loss products to determine which suits your health needs.
Looking for products that contain Jamaican black castor oil may help with hair loss. Tayloáni offers a unique solution using special ingredients like this oil to stimulate hair growth.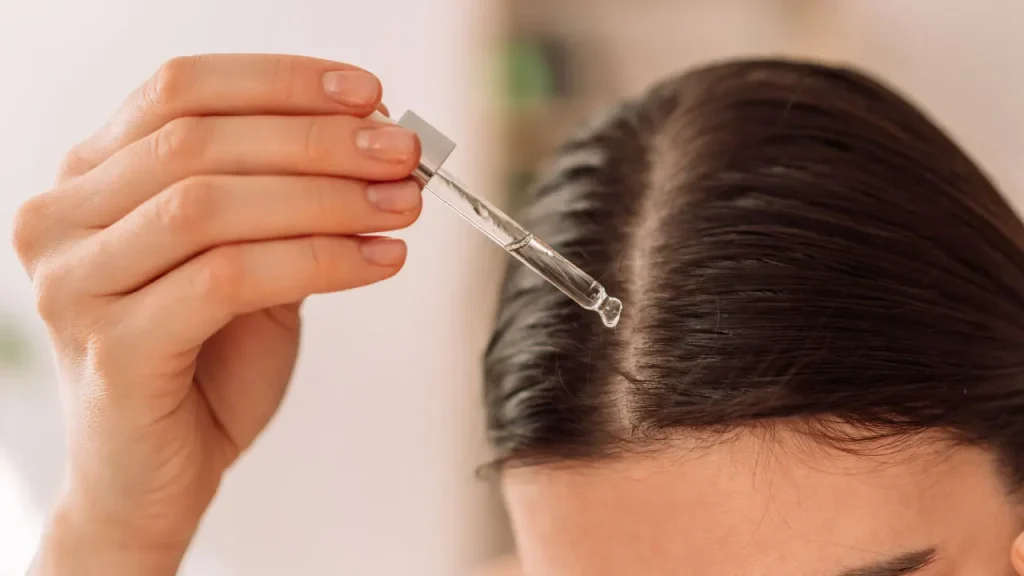 Tayloáni and Jamaican black castor oil
Tayloáni has an innovative approach to hair growth, combining focused ingredients to heal follicles and repair damaged cells. The process first involves using their formulated shampoo when washing hair, infused with Jamaican black castor oil and biotin, a form of vitamin B associated with hair and skin health.
Next, apply the masque to hair, which combines Jamaican black castor oil and biotin, as well as cocoa butter and jojoba oil, which both nourish hair. The final ingredient is arnica montana, which stimulates follicles by improving blood circulation.
While heat is usually the number one culprit for causing hair damage sustained after using products like blow dryers and straighteners, Tayloáni uses heat to the hair's advantage. The company's signature product, the Infinigrowth Thermocap, gently and gradually warms the scalp, which may open hair follicles without inflicting damage. This follicle expansion may promote better absorption of the masque, letting the ingredients penetrate the hair strands and potentially repairing follicles and damaged cells.
Many see results after two weeks, with their hair feeling hydrated. However, more noticeable improvements don't usually happen until about four weeks in. If you want to try Tayloáni, the brand recommends using all products in the system packaged in the Infinigrowth bundle, which includes the Thermocap, masque, shampoo, and a detangler, currently for $129.95.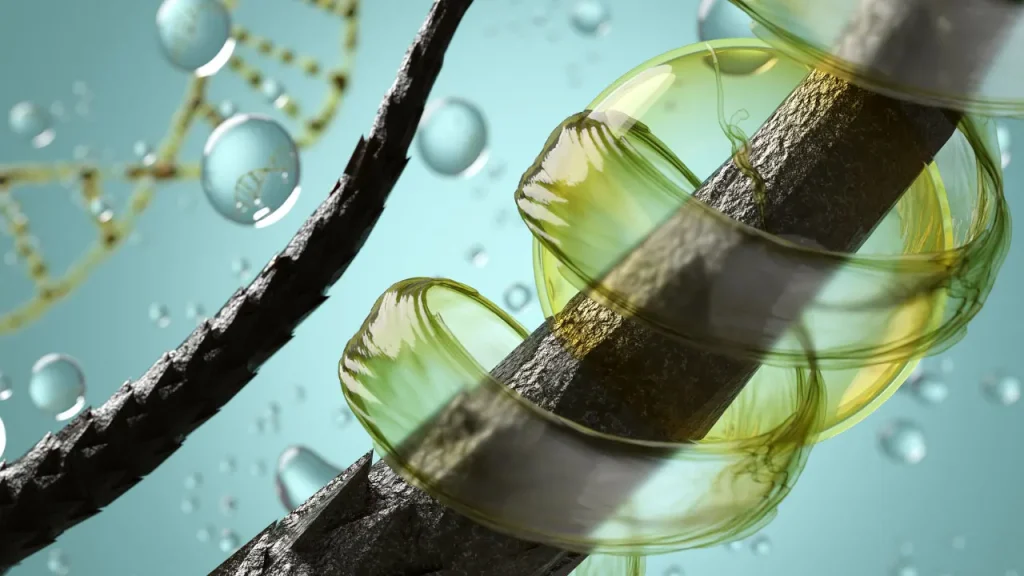 The story behind Tayloáni
Han Taylor founded Tayloáni after struggling with hair loss herself. She embarked on a journey to find a solution but didn't find any products that helped. So, Taylor created one herself, working with a team of scientists to find the perfect set of ingredients — the five powerhouse ingredients in the Infinigrowth hair masque, including Jamaican black castor oil — and the proper routine. When they found something that worked for her, she thought, why keep it to herself?
"As a brand that seeks to empower, it fuels me with immense joy watching thousands of customers rejoicing over their hair transformation, especially when I know that Tayloáni is the brand working this magic," Taylor says on the website.
The company takes pride in its ingredients since substances like Jamaican black castor oil make its lineup vegan, sulfate-free, and paraben-free. While sulfates and parabens aren't proven hazardous to human health, some people may wish to avoid them as they may cause irritation or acne. Plus, the products aren't tested on animals and are approved by PETA, an animal rights group.
Tayloáni also might help cancer patients and survivors gain their hair back. Chemotherapy, a staple cancer treatment, often causes hair loss because the drugs attack rapidly growing cells, including those in the hair. Taylor hadn't expected her products to help cancer patients but donated some products to a breast cancer event in honor of her mother, who passed away from fighting breast cancer.
"I didn't do this for money. I didn't see this as an investment," Taylor says. "I just wanted to help women."
She says she later received testimonies and thank-yous from survivors, amazed at seeing their hair grow back. Though the product can be used by men, too, Taylor feels lucky to have helped these women gain their confidence and happiness back.
"Just as a crown adorns a queen, your hair adorns you," Taylor says. "Wear it with pride and confidence."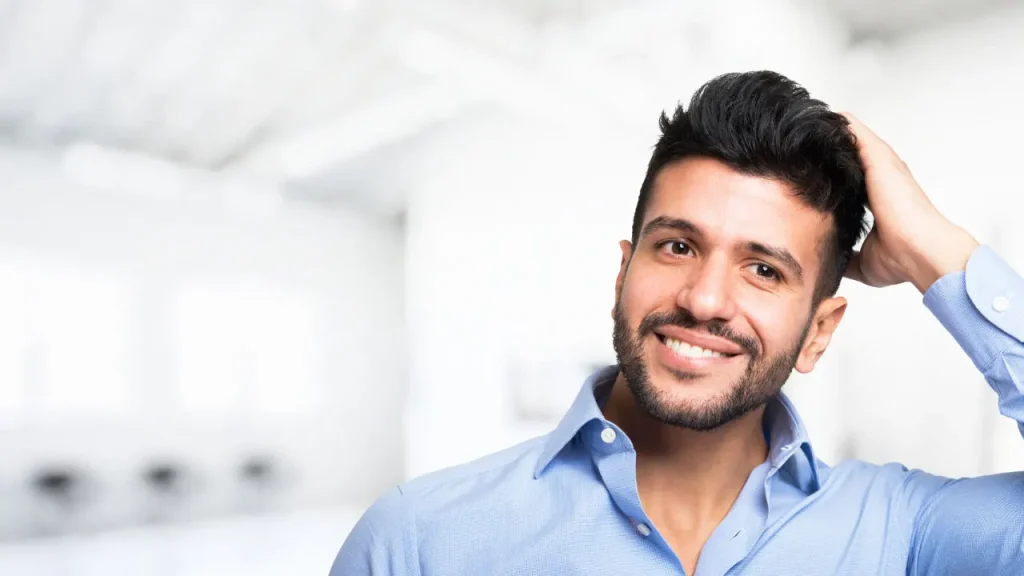 Jamaican black castor oil and Tayloáni:
Final thoughts
As mentioned earlier, there are hundreds of products available that claim to help with hair loss. Finding something that works is like trying to find a piece of jewelry missing in the ocean — elusive and challenging to find without help. What works for one person may not work for another, even with ingredients like Jamaican black castor oil. The search to find something effective can take months or even years. Luckily, Tayloáni offers a 30-day money-back guarantee if you're unhappy with the results. Taylor says the key is to, at the very least, try it out.
"It works," Taylor says. "It just works, there's nothing more I can say."
Regardless of where you are in your hair loss journey, Tayloáni may make your search for a solution much easier through their focused ingredients, like Jamaican black castor oil, to stimulate hair growth and repair hair follicles. While the brand's products are manufactured in an FDA-approved facility, the FDA does not regulate these products. They are meant to be an adjunct treatment to a healthy routine established by your doctor. Discuss using new hair growth treatments with your doctor before adding them to your daily routine. If you're looking for a way to regain luscious, healthy hair, Tayloáni may be the solution you've been searching for.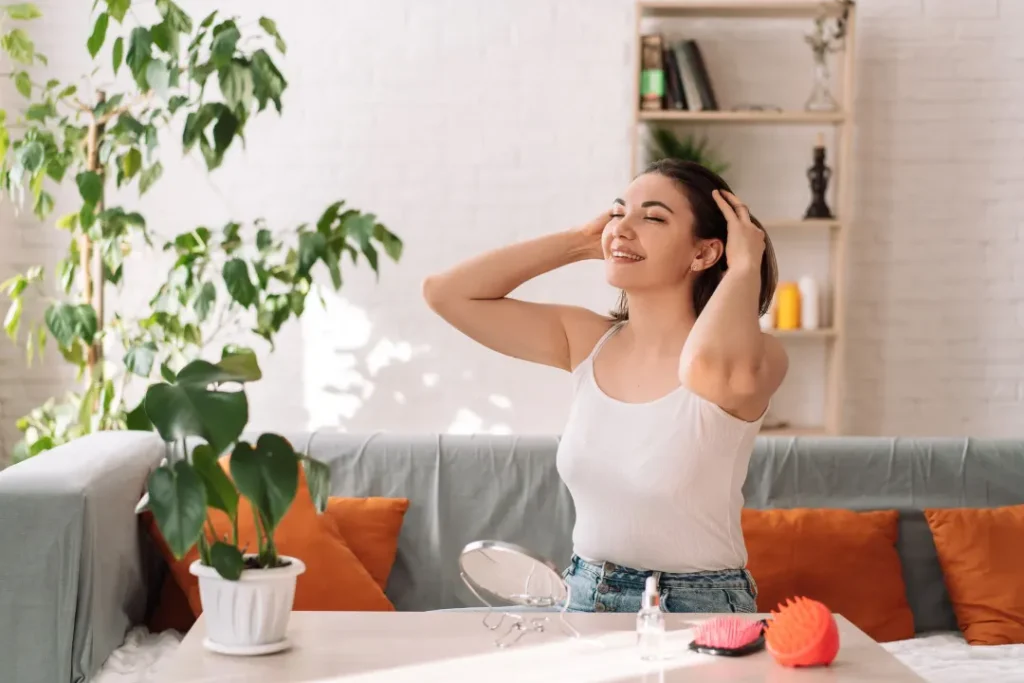 Further reading
EVERYDAY HEALTH: What Is Castor Oil Used For?
Medical News Today: Biotin for hair growth: Dosage and side effects
National Library of Medicine: Castor Oil
Important Note: The information contained in this article is for general informational purposes only, and should not be construed as health or medical advice, nor is it intended to diagnose, prevent, treat, or cure any disease or health condition. Before embarking on any diet, fitness regimen, or program of nutritional supplementation, it is advisable to consult your healthcare professional in order to determine its safety and probable efficacy in terms of your individual state of health.
Regarding Nutritional Supplements Or Other Non-Prescription Health Products: If any nutritional supplements or other non-prescription health products are mentioned in the foregoing article, any claims or statements made about them have not been evaluated by the U.S. Food and Drug Administration, and such nutritional supplements or other health products are not intended to diagnose, treat, cure, or prevent any disease.