The juice of the amla plant, or Indian Gooseberry, is extremely rich in antioxidants and nutrients and has a tradition in Ayurvedic medicine. It is particularly good for skin, hair, and nail health. Read on to learn more about amla juice and how it might become a part of your health and wellness regimen.
The origins of amla juice
The amla tree, or Indian Gooseberry, has been well-regarded in Indian culture and a staple in Ayurvedic medicine. Ancient Indian medicine, or Ayurvedic medicine, strongly believes in a natural, holistic approach to physical and mental health, focusing on longevity. Ayurvedic treatment, one of the world's oldest medical systems derived from ancient writings, typically includes a combination of natural elements (plants, animals, and minerals), diet, lifestyle, and exercise.
You May Also Like:
Hormonal Acne: Traditional Treatments, Natural Remedies, and More
Add Chamomile to Your Skin Care Routine to Soothe Redness, Fight Acne, and Reduce Signs of Aging
Indian mythology believes the amla tree to be the first tree originating on earth. Almost every element of the tree – bark, flower, seed, leaf – is implemented in Ayurvedic medicine to aid digestion, purify the blood and improve heart health. The amla tree can be identified by small green fruit, often characterized as sour or bitter. Each small fruit is packed with a multitude of nutraceuticals such as vitamin C, calcium, minerals, and riboflavin.
Health benefits of amla juice
Despite its popularity in India, the benefits of amla juice and amla supplements are still being discovered and studied in the western world.
The amla fruit is considered one of the richest sources of vitamin C, with each fruit containing a whopping 600-700mg. Instrumental in our body's ability to heal, vitamin C is also a nutrient the body requires to form collagen in bones, blood vessels, and cartilage. It has also been credited with having a critical role in the normal function of our skin. Studies have shown high vitamin C intake is associated with a better skin-aging appearance.
The amla fruit is rich in antioxidants and may contain potent anti-aging properties. In addition, amla fruit can help prevent or slow the breakdown of collagen in your skin, which is key to fewer wrinkles and fine lines.
Amla extract is popularly used in Thailand to stimulate hair growth, and studies have found the potential of amla extract to decline an enzyme associated with hair loss.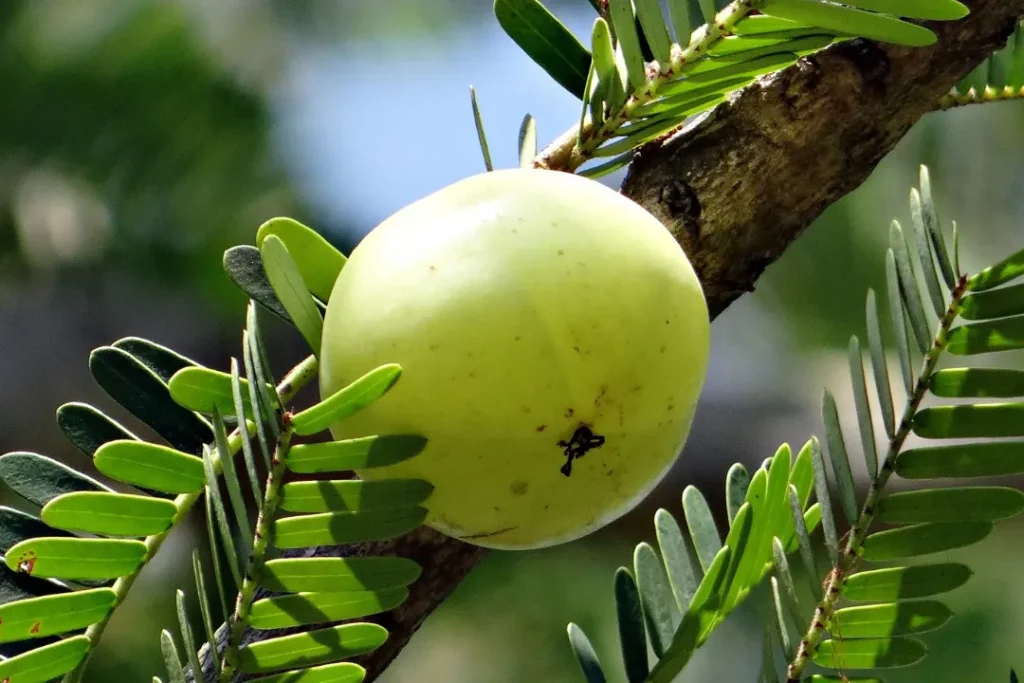 Adding amla juice to a daily routine
The best way to add supplements to a routine is in a way that will best suit the individual. Since consistency is the key to any long-term results, finding what works best for you is essential.
Fortunately, the amla fruit comes in a variety of different forms. In India, it is most commonly eaten whole (candied or pickled) or used in cooking. That said, amla juice can also come in a powdered form that can be added to water or other beverages. It is available in supplement form as well.
Amla juice found in myPEAK Radiance
When searching for supplements that contain amla juice, we identified the myPEAK Radiance gummy as our top choice. Rather than going with a straight amla juice powder or supplement, we found that myPEAK packed a bit more punch with their new vegan collagen booster gummy and provided a better, well-rounded experience.
Incorporating a supplement into a routine can take a lot of work to keep consistent. So with the added ingredients and benefits, we found the wellness-focused brand myPEAK to be the best choice.
myPEAK focuses heavily on tracing ingredients and ensuring each product is as pure as possible. Co-CEO/Co-Founder Bhargav Patel, MD stated, "We use a lot of branded ingredients, that have been clinically studied, as well as proven for the things that they claim."
Each gummy is loaded with:
Amla Fruit
Resveratrol
Collagen Amino Acids
Grape Seed
Bamboo Leaf
High-Dose Biotin
Vitamin A-C-E-Zinc
All these ingredients work in tandem to combat the effects of aging on the skin, with added focus on promoting glowing, elastic, and supple skin. Users have also reported hair growth and hair-strengthening effects.
Dr. Patel further explained, "The company's name is myPEAK, it's about optimizing human performance using the best that science, nutrition, and the wisdom across the world has to offer."
A brand truly dedicated to overall wellness, and with a belief in a strong foundation, myPEAK offers various supplements, including their flagship product myPEAK Wellness, a comprehensive baseline supplement for overall health and wellness.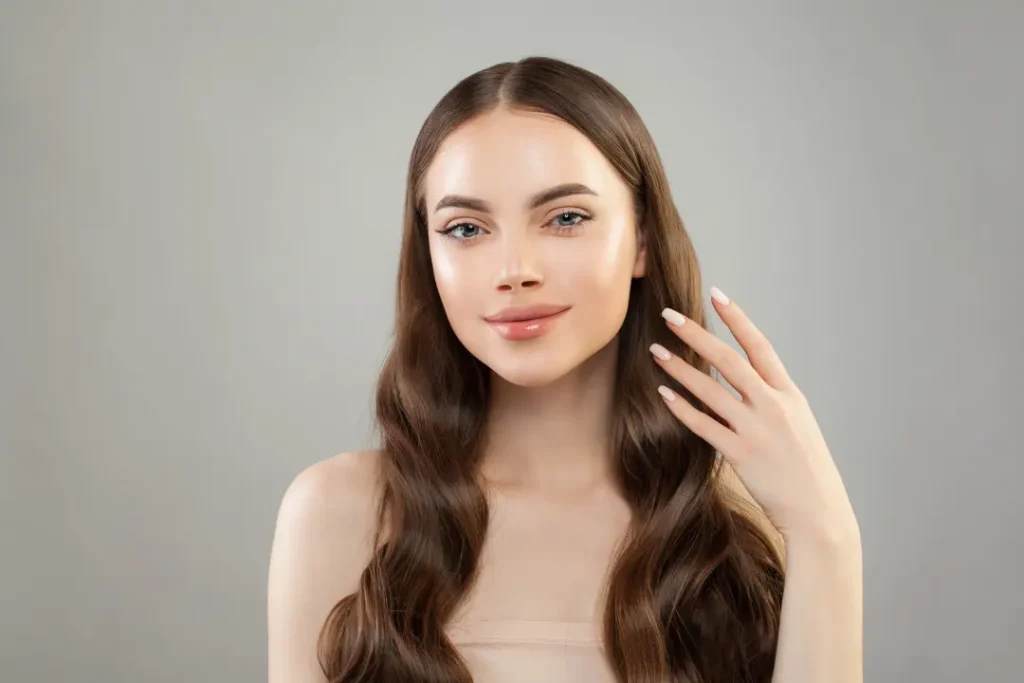 Amla juice:
An ancient gem
With its roots heavy in Ayurvedic medicine, and promising anti-aging effects, amla juice is a powerhouse nutrient that is a great supplement to boost your longevity and health this year. Whether enjoyed whole or in myPEAK Radiance, amla juice is a great addition to a well-balanced diet.
Further Reading:
National Library of Medicine: A glimpse of Ayurveda – The forgotten history and principles of Indian traditional medicine
ScienceDirect: Phyllanthus Emblica
IndianExpress: Know about these different ways of consuming amla for maximum health benefits
Important Note: The information contained in this article is for general informational purposes only, and should not be construed as health or medical advice, nor is it intended to diagnose, prevent, treat, or cure any disease or health condition. Before embarking on any diet, fitness regimen, or program of nutritional supplementation, it is advisable to consult your healthcare professional in order to determine its safety and probable efficacy in terms of your individual state of health.
Regarding Nutritional Supplements Or Other Non-Prescription Health Products: If any nutritional supplements or other non-prescription health products are mentioned in the foregoing article, any claims or statements made about them have not been evaluated by the U.S. Food and Drug Administration, and such nutritional supplements or other health products are not intended to diagnose, treat, cure, or prevent any disease