The use of plant stem cells for skin health is a growing trend in the cosmeceuticals industry, and for good reason. With potent antioxidant power, plant stem cells can diminish the appearance of lines and wrinkles, even your skin tone, and even delay the aging of skin cells. Read on to discover some great benefits of plant stem cells and how you can incorporate them into your skincare routine.
Human skin tissue deteriorates naturally with age, with undesirable results such as wrinkles, dryness, and loss of elasticity. Scientists have studied these effects for decades and developed many cosmeceuticals, which are products designed to delay, prevent, and in some cases, reverse these troublesome conditions.
A major ingredient in many of these products is derived from plant stem cells, which have proven to be potent treatments for aging skin. Furthermore, research shows that formulations that contain plant stem cells can offer additional health benefits beyond those previously imagined.
Plant Stem Cells for Skin: 5 Great Benefits is an original (Skin&BeautyJournal) article.
Plant stem cells for skin:
Where they come from
Scientists define plant stem cells as undifferentiated cells found in the meristems of plants. They can become specialized cells within a plant or divide and produce more stem cells. If a plant is damaged, these cells stimulate and regenerate tissue to repair the structure of the plant.
These unique properties make stem cells an excellent source of material for skin care products. Scientists have learned how to make an extract from the cells that has potent antioxidant properties and other benefits for human skin. Consumers can see plant stem cells listed on ingredient labels as phyto cells, plant extracts, or fruit extracts.
Not all plant stem cells are alike, and the extracts from some plants are more effective than others in treating human skin. Clinical trials began in Switzerland using the cells from apples native to that country. In America and some other countries, stem cells from green apples are among the most popular ingredients for use in skin care products.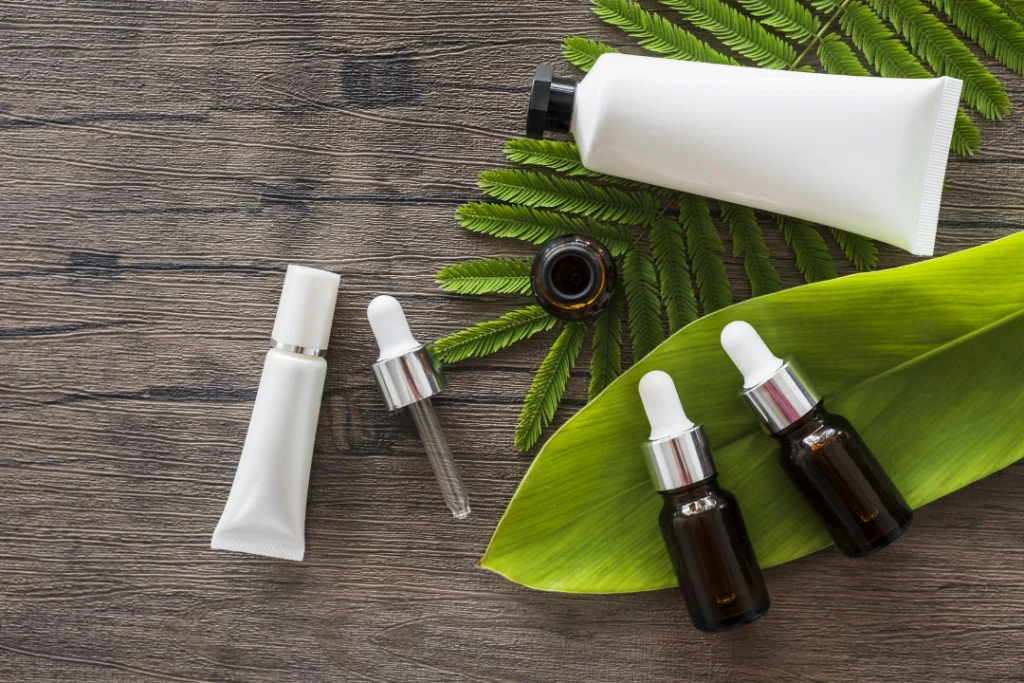 Plant stem cells for skin:
What they do
Researchers experimenting with extracts from apple stem cells discovered that they helped reverse the aging process of fibroblasts, which are found in connective tissue. Further studies have shown that these extracts decreased the appearance of crow's feet, and were able to help repair skin and heal wounds.
One study published by the National Institute of Health compares the work of human stem cells with those of plants. It finds that plant stem cells have a robust ability to regenerate tissue that human stem cells do not, and researchers are trying to determine if that difference is what makes these extracts work effectively as skin care products.
The most significant benefits plant stem cell extracts offer are their ability to reduce inflammation and provide other antioxidant effects such as eliminating wrinkles and lines in the skin.
Plant stem cells for skin:
How they're made
Manufacturing techniques have benefitted from improved technology that involves many complex methods that ensure the growth of plant cells, tissues, and organs in an environment with microbe-free nutrients.
This technology allows the synthesis of biologically active substances that exist in plants but are either not usually available in the natural environment or are difficult to obtain by chemical synthesis. The extracts obtained through this technology from plant stem cells are currently used for the production of both consumer and professional cosmetics.
Plant stem cells for skin:
Five benefits
The aging of human skin is a complex process that begins at the lowest layers of skin and continues to the outermost layer. In one study of adults aged 70 or over, nearly 76% of the participants had at least one skin disease that required treatment or follow-up. Additionally, over one-third of the participants had three or more skin diseases.
Five common skin conditions that arise from aging are excessive wrinkles, fine lines, dryness, rough patches, and bruises. Fortunately for these customers, many skin treatments containing plant stem cells are available on the market today and can address and improve these conditions.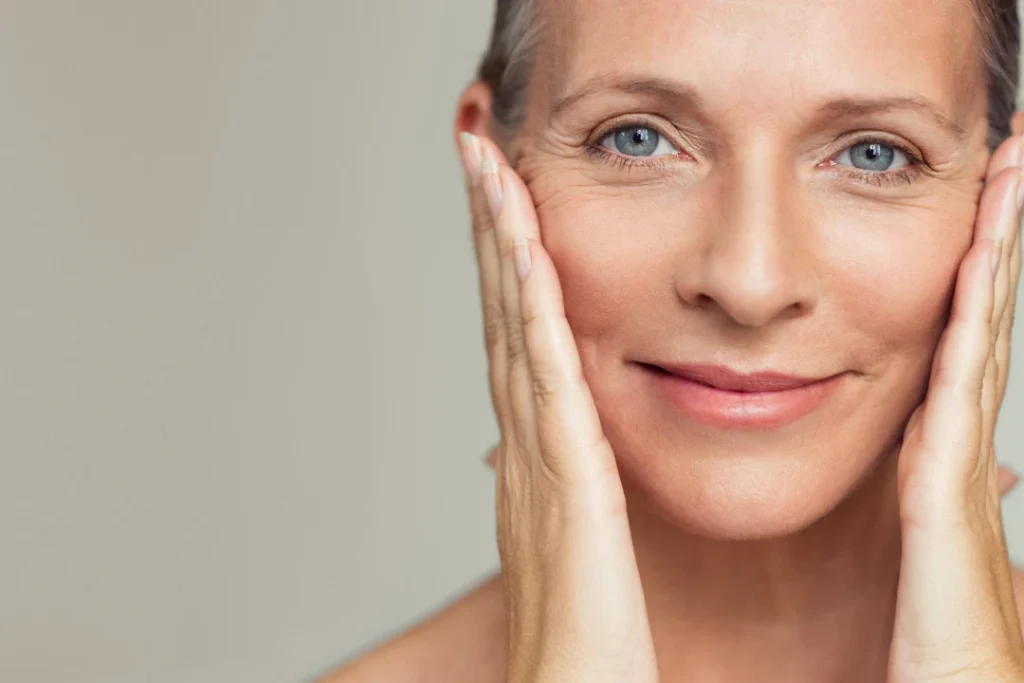 Plant stem cells for skin:
One company's story
One company that is a premier source of products containing plant stem cells is Sabrina Beauty. Based in Fort Lauderdale, Florida, this standout company came into existence in May 2017 for family reasons. Owner and CEO Laura Janay is the youngest of eight sisters, and she has been interested in skincare all her life. She began her own skin care regimen at an early age and spent years working for Sephora beauty products. A chance meeting with a scientist at a party led her to try a facial cream he was developing. Within a few years she had received his approval to market the cream – which contains plant stem cells extracted from green apples – on a nationwide basis.
Janay says her formula uses a nanotechnology process that distributes some of the chemicals on a time-release basis. That means the plant stem cell extract can reach the lower levels of skin tissue where the skin is being rejuvenated.

"It helps to stimulate collagen and strengthen the vitality of the skin," she says. "It's extremely effective. It does slow and reverse the signs of aging. It's going to minimize the appearance of your pores, soften your skin, and give you a beautiful glow. It also increases the firmness and bounce of the skin, making it feel more supple."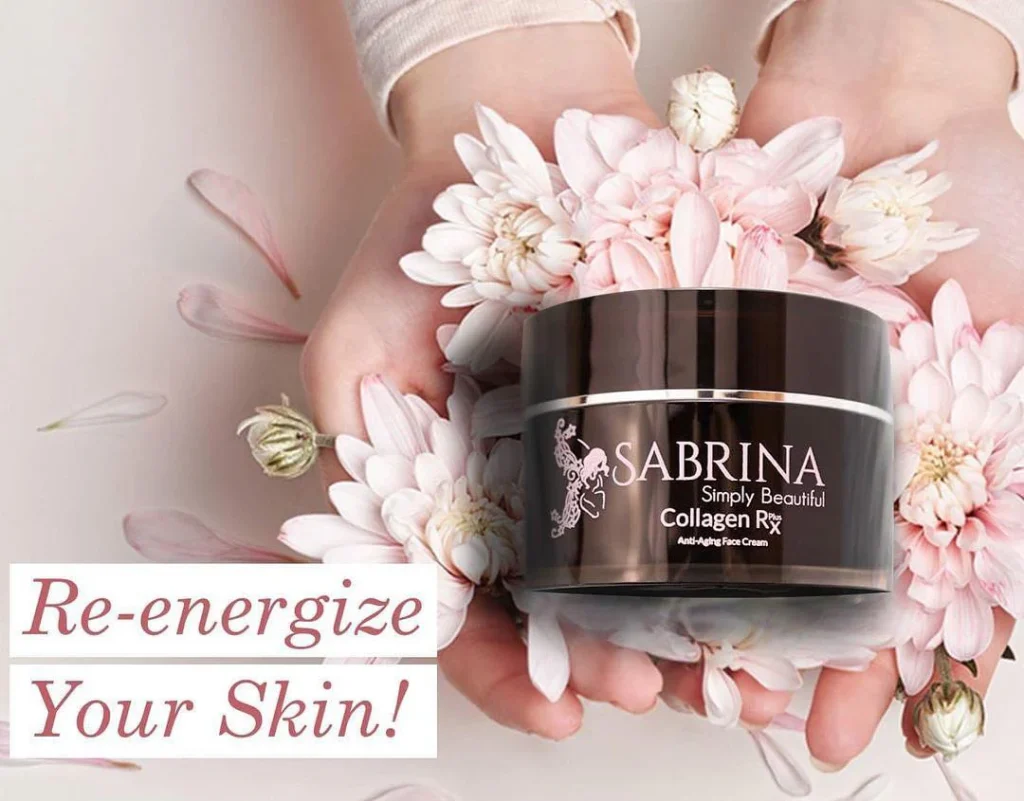 Plant stem cells for skin:
One weapon in the skin care arsenal
Skincare treatments based on plant stem cells have proven to be effective in lessening and preventing the negative effects of aging on the skin. In combination with a skin care regimen, sunscreen, and other treatments, plant stem cell extract products can help you look years younger. And who doesn't like hearing that?
Further reading:
National Center for Biotechnology Information – "Plant stem cells in cosmetics: current trends and future directions"
Semantics Scholar – "Plant Stem Cell Extract for Longevity of Skin and Hair"
Aesthetic Surgery Journal – "The Fountain of Stem Cell-Based Youth? Online Portrayals of Anti-Aging Stem Cell Technologies"
Important Note: The information contained in this article (Plant Stem Cells for Skin: 5 Great Benefits) is for general informational purposes only, and should not be construed as health or medical advice, nor is it intended to diagnose, prevent, treat, or cure any disease or health condition. Before embarking on any diet, fitness regimen, or program of nutritional supplementation, it is advisable to consult your healthcare professional in order to determine its safety and probable efficacy in terms of your individual state of health.
Regarding Nutritional Supplements or Other Non-Prescription Health Products: If any nutritional supplements or other non-prescription health products are mentioned in the foregoing article, any claims or statements made about them have not been evaluated by the U.S. Food and Drug Administration, and such nutritional supplements or other health products are not intended to diagnose, treat, cure, or prevent any disease.