Inspired by the power of nature and at the forefront of scientific innovation … Two years in development, More Hair Naturally® is proud to offer new Triple Stem Cell Shampoo. It's time to redefine your expectations of the best shampoo for thinning hair.
This all-natural shampoo combines the regenerative power of plant-derived stem cells with an exclusive blend of medically-proven botanical extracts to provide exceptional benefits for your hair.
If your hair is thinning or you want the healthiest, best-looking hair possible, More Hair Naturally Triple Stem Cell Shampoo will exceed your expectations. With the penetrating power to nourish and stimulate the hair from within, results are apparent from the first use.
More Hair Naturally's Triple Stem Cell Shampoo: The Best Shampoo For Thinning Hair is an original (Skin&BeautyJournal) article.
Breaking News: 2023 Top Recognition
"More Hair Naturally Triple Stem Cell Shampoo Wins the Skin And Beauty Journal's Award For Best Personal Women's And Men's Beauty Care Product Of 2023."
This coveted award recognizes a unique bioactive complex shampoo that leverages its combination of plant-derived stem cells with highly effective therapeutic natural ingredients. The distinctive formulation significantly improves the health of the hair and scalp. It's an exciting discovery for men and women with thinning hair and everyone who desires healthier hair. It appears to be the most effective shampoo for thinning hair, reducing hair loss, and hair is visibly denser with more volume.
More Hair Naturally Triple Stem Cell Shampoo nourishes your scalp and hair follicles while strengthening and thickening every hair shaft; hair is more robust, resilient, and radiant. The regenerative properties of three natural stem cell extracts supercharge this exclusive formulation for thinning hair:
Mountain Ginseng Root Stem Cell Extract encourages hair growth and vitality to help to prevent hair thinning and breakage.
Argan Stem Cell Extract moisturizes hair and scalp and reduces hair breakage and split ends by neutralizing free radicals with antioxidant and anti-inflammatory properties.
Bamboo Stem Cell Extract helps improve blood circulation in the scalp and hair follicles to strengthen and promote hair growth.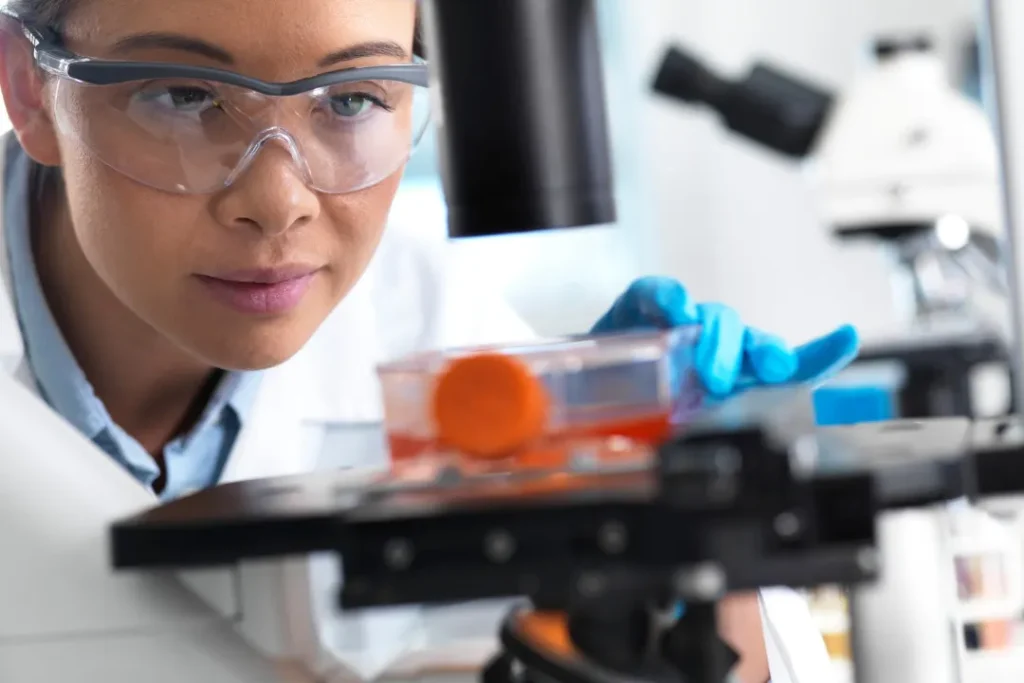 In addition to the three high-performance stem cell extracts, this exclusive complex contains amino acids, polypeptides, and proteins, plus vitamins, minerals, and antioxidants extracted from these beneficial plants:
Jojoba soothes the scalp, provides moisture, and helps to repair breakage. Jojoba is rich in vitamins and minerals and has anti-fungal and antibacterial properties.
Quinoa, a nutritionally complete protein containing all nine essential amino acids, helps to strengthen hair naturally. Proteins are the building blocks of our cells.
Pine needle extract, an anti-inflammatory, helps prevent itchiness and infection and enhances hair's natural smoothness and shine.
Brown rice, complete with protein, essential vitamins, and minerals, promotes healthy hair growth, strengthening and improving hair density, appearance, and health.
Wild cherry bark extract thickens hair by increasing volume and body and improving hair's smoothness and silkiness. Its antioxidant properties neutralize free radicals in the scalp to prevent ongoing damage.
Meadowfoam is absorbed into the hair cuticle (outer layer of the hair shaft), bringing conditioning and moisturizing properties, repairing damaged hair, and enhancing shine.
Sunflower extract, an antioxidant, neutralizes free radicals and prevents fading of colored hair by protecting coloring agents.
Coconut extract provides essential vitamins plus lauric acid for their nourishing properties. It's absorbed deeply into every hair shaft to moisturize and repair breakage.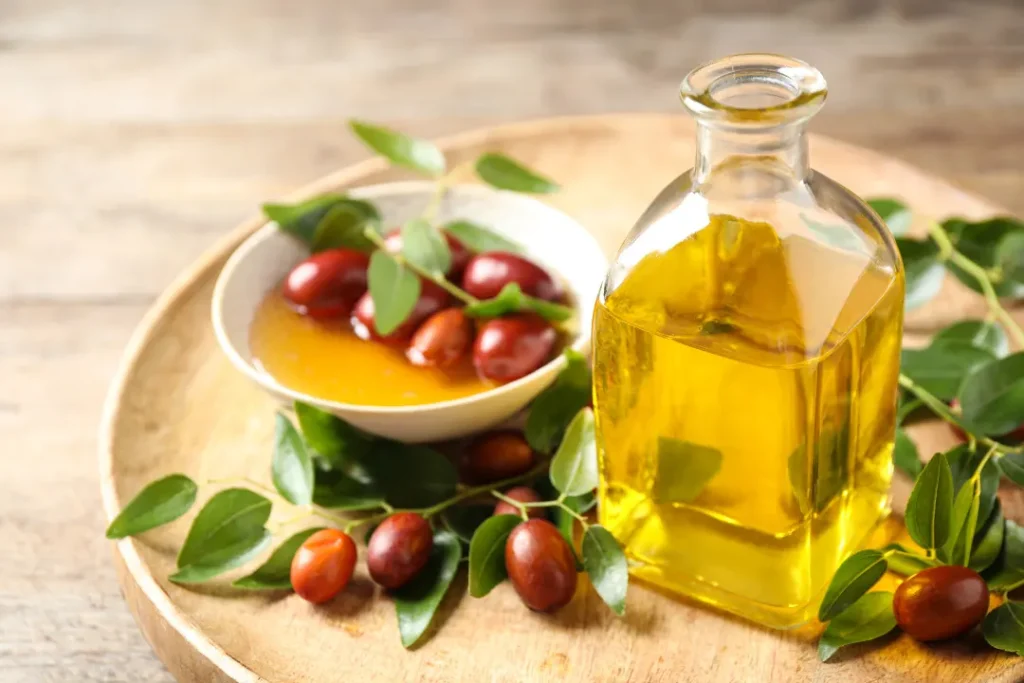 More Hair Naturally Triple Stem Cell Shampoo formulates its base from certified organic aloe vera rather than water. This aloe vera base ensures the extensive benefits of strengthening hair, controlling excessive oil secretion, easing scalp itch, and preventing UV damage. In addition, aloe vera reduces inflammation and helps prevent microbial irritations. No water, just pure aloe vera for the best shampoo for thinning hair.
No Undesirable Ingredients:
Your Health Comes First
More Hair Naturally has structured its product development on the belief that your health and longevity should always come first. All ingredients in every More Hair Naturally product support this basic philosophy: "You should never have to do unhealthy things to your body to have healthy, full hair."
More Hair Naturally Triple Stem Cell Shampoo is a hair purifier rather than just a shampoo. Its unique natural ingredients come from botanical sources that are third-party tested for safety. Triple Stem Cell Shampoo's vegan formulation contains no damaging chemicals or toxic ingredients:
It is sodium lauryl sulfate free, paraben free, propylene glycol free, drug-free, and contains no animal derivatives or harsh chemicals. It is safe for all hair types and has no animal testing.
Use On Its Own or Synergistically
Designed for daily use by both men and women, Triple Stem Cell Shampoo is the most comprehensively formulated shampoo for thinning hair. It's the natural way to have truly healthy hair, as the shampoo works effectively on its own or within the More Hair Naturally customized program to personalize thinning hair treatment.
A free evaluation of your hair is available. Take the More Hair Naturally Hair Test to know if your thinning hair can be helped by first uncovering the root cause of the problem. Triple Stem Cell Shampoo goes far beyond what any other shampoo can do for your hair and scalp. It will change your expectations of what shampoo can accomplish while being gentle enough for all hair types. It's safe for regular use—even daily—and for fine, fragile, or over-processed hair. You've never experienced a shampoo like this before.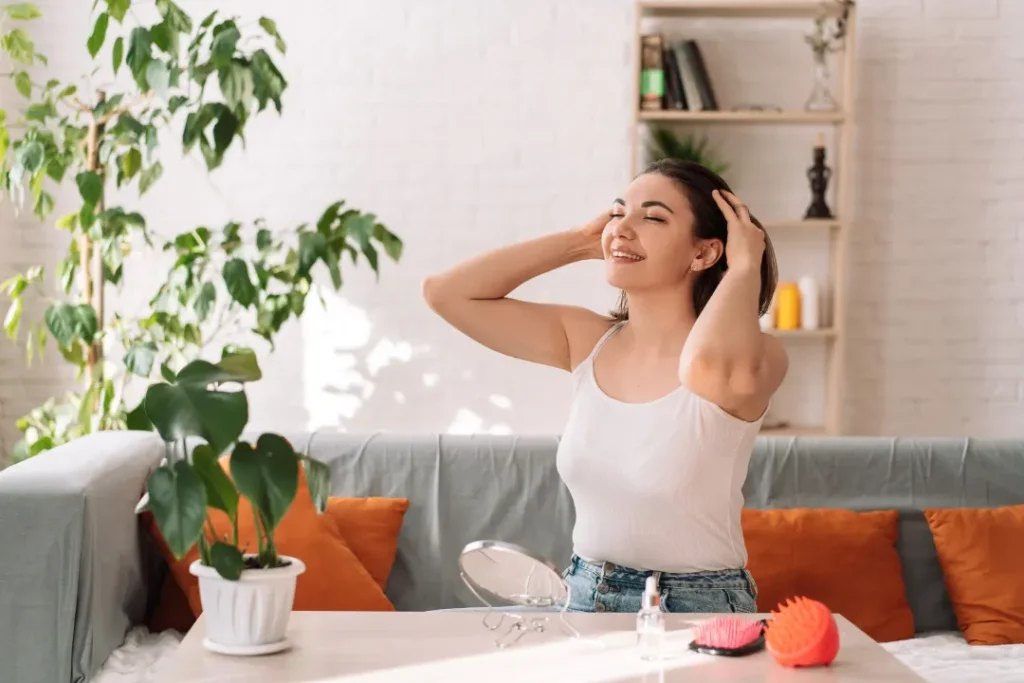 Penetrates to Nourish the Hair From Within
More Hair Naturally founder and CEO Mahryah Shain assures, "It's for everyone, whether you're losing your hair or not. The highly concentrated formula actually penetrates and is absorbed to strengthen the hair shaft from within." Hair is not only stronger; it's shinier, smoother, and thicker. "If your hair is dull, lifeless, and breaks easily, you will see an increase in volume, sheen, and luster from the first use."
"For a boost of nutrition," Mahryah recommends, "lather up and leave the shampoo to work for three minutes before rinsing." The waiting lets the stem cells and other beneficial natural plant extracts penetrate deep into the hair shafts, follicles, and scalp tissues. "The shampoo pairs up with More Hair Naturally 9 topical spray for thinning hair and our other products for clean, healthy hair and scalp, which is the ideal environment for growing hair." It's a results-driven shampoo for thinning hair.
Fighting Thinning Hair Naturally
Beware of harsh shampoos that contain chemicals and toxins that can damage rather than restore and help your hair. More Hair Naturally is dedicated to developing natural topical treatments for thinning hair that combine plant-derived stem cell extracts, amino acids, peptides, and probiotics to create the most effective, robust, safe, and easy-to-apply solutions.
Every More Hair Naturally thinning hair treatment product is formulated in Southern California and tested for safety. Founder Shain says, "There have NEVER been products for thinning hair like these before. No drugs, no side effects, no need for lifetime usage. Just results."
For more information about the company and to learn more about each of its thinning hair treatment products, visit the highly informative More Hair Naturally website.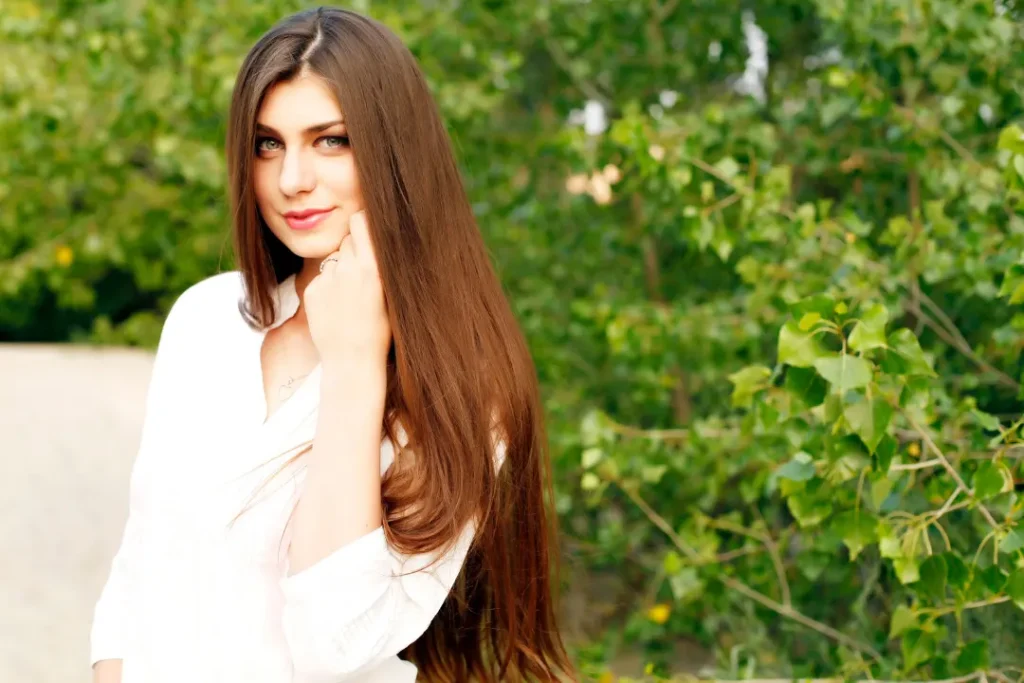 About
Skin And Beauty Journal is a digital publication.
Important Note: The information contained in this article is for general informational purposes only, and should not be construed as health or medical advice, nor is it intended to diagnose, prevent, treat, or cure any disease or health condition. Before embarking on any diet, fitness regimen, or program of nutritional supplementation, it is advisable to consult your healthcare professional in order to determine its safety and probable efficacy in terms of your individual state of health.
Regarding Nutritional Supplements Or Other Non-Prescription Health Products: If any nutritional supplements or other non-prescription health products are mentioned in the foregoing article, any claims or statements made about them have not been evaluated by the U.S. Food and Drug Administration, and such nutritional supplements or other health products are not intended to diagnose, treat, cure, or prevent any disease.