Jojoba oil is a wonderful, natural plant-based nutrient, emollient, and skin moisturizer. Read on to learn more about finding the best jojoba oil moisturizer to combat the effects of aging on your skin.
Aging affects all people. Still, some of the side effects, including deterioration in skin quality, are undesirable. Although the fountain of youth as of yet remains undiscovered, effective treatments for revitalizing aged skin are available. For example, a jojoba oil moisturizer can help even the driest, wrinkled skin look young and jubilant again.
You May Also Like:
8 Ways Your Skin Reflects Your Stress — and How to Calm It
A Guide to Ayurvedic Skin Care: Treatments and Products for Your Skin Type
The jojoba (pronounced hoe-HOE-buh) shrub thrives in hot, dry climates and is native to Arizona, Southern and Central California, and the Sonoran Desert regions. It took modern chemists years to discover what indigenous people have known for years: jojoba oil provides numerous benefits for skin, nails, and hair.
What is jojoba oil moisturizer?
Jojoba oil moisturizer has been used for centuries. However, a renewed interest in natural products has inspired the usage of plants such as the jojoba shrub to meet our daily needs. Some Native American tribes used jojoba oil topically to heal skin abrasions, while others used it to maintain youthful skin. It wasn't until the late 1960s that researchers began studying jojoba oil for its healing properties. Additionally, jojoba oil is not truly an oil. It is actually a liquid wax produced from the seeds of the jojoba plant.
Jojoba oil is a type of emollient, meaning it attracts moisture to the top layer of your skin, helping to keep it hydrated and soothed. Its ability to lubricate the skin, alongside its other characteristics, make jojoba oil an extremely beneficial substance for the body.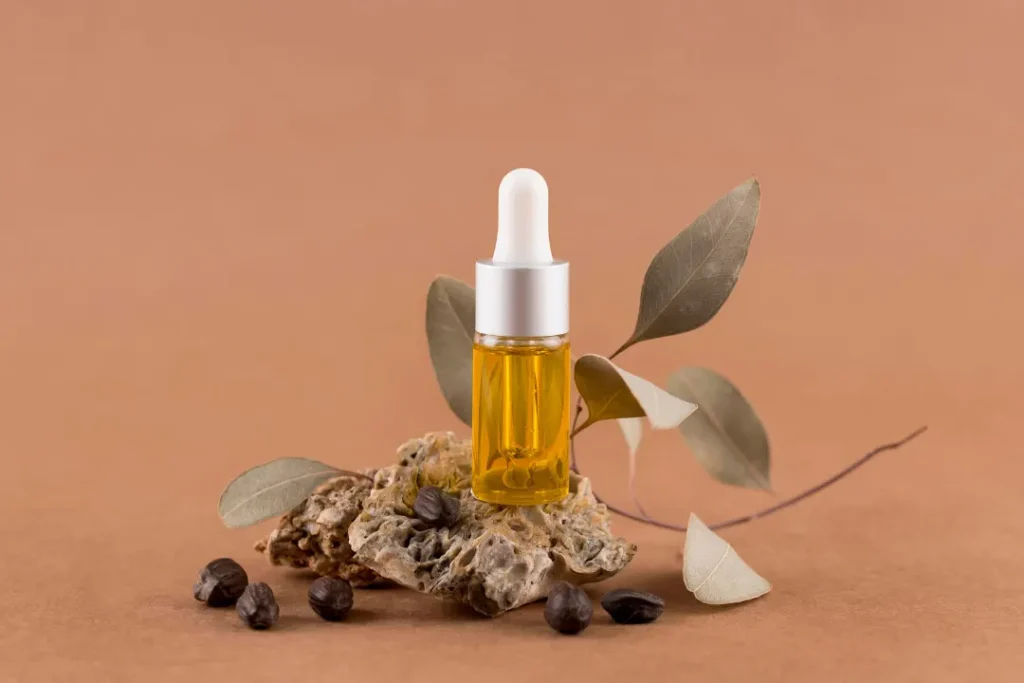 Benefits of a jojoba oil moisturizer
The term "moisturizer" may be a misnomer since jojoba oil treats skin ailments in addition to reducing wrinkles. Government researchers found numerous benefits and no drawbacks to using a jojoba oil moisturizer. A jojoba oil moisturizer may possibly:
Help rejuvenate dry skin and heal chapped lips through hydration. This makes it a popular ingredient in most lip balms.
Work as a topical antibiotic and aid in the control of skin fungi, due to its antimicrobial activities.
Reduce acne, psoriasis, and eczema. Unlike heavy lotions, a jojoba oil moisturizer is similar to sebum, the natural oil produced by your body, so it won't clog your pores. Jojoba oil's similarity to sebum can also trick the skin into believing it has produced a sufficient amount of oil, preventing excessive oil production, which leads to acne.
Help heal sunburns and other skin abrasions. The oil's high level of vitamin E promotes healing, reduces inflammation, and speeds up skin cell regeneration. Many sunscreens contain jojoba oil, which by itself has a sun protection factor of 4.
Aid the body in fighting free radicals, which can damage cells and lead to disease and aging.
Promote scar healing due to its high vitamin E content.
Help reduce wrinkles. Perhaps the best benefit is jojoba's ability to regenerate skin cells and add elasticity to your skin.
Unlike many chemical moisturizers, jojoba oil is hypoallergenic, so it won't irritate your skin. Furthermore, because Jojoba oil is a wax ester, it has a longer shelf life than many other oils. Jojoba oil also won't separate when combined with other skin-enhancing ingredients, meaning it can be used along with other treatments.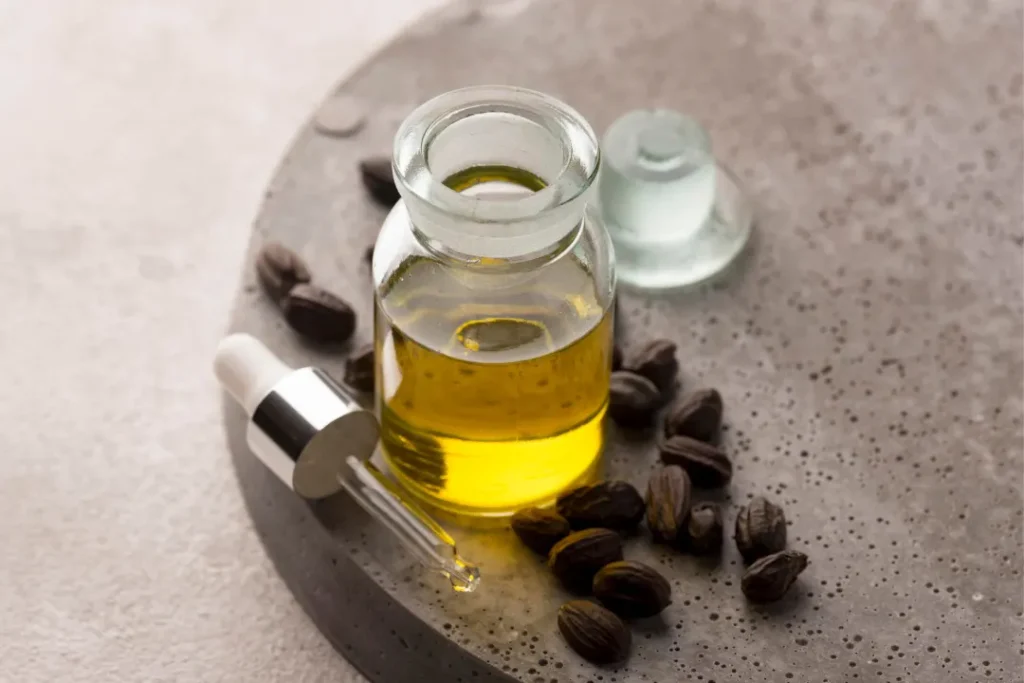 Choosing the best jojoba oil moisturizer
There's no shortage of jojoba oil moisturizers on the market. But while many companies boast about the benefits of using jojoba oil, their products also contain synthetic chemicals or are tested on live animals. Using a plant-based product that is eco-friendly avoids both chemical contamination and immoral testing.
Juice Beauty's Stem Cellular Anti-Wrinkle Moisturizer is a vegan-friendly moisturizer containing jojoba oil, other essential fatty acid emollients and powerful antioxidants, including evening primrose, linseed, and borage seed. It also contains vitamin C, which is vital in protecting the skin from free radicals that would damage your skin cells and cause skin issues. This product is conpletely organic and is free from petroleum, propylene, sodium lauryl sulfates, pesticides, and artificial dyes. The moisturizer produces only a slight fragrance (from a light plant oil), allowing consumers with allergies or olfactory sensitivities to enjoy its benefits.
Juice Beauty founder Karen Behnke developed her products as an alternative to petroleum-based creams, which are often diluted with water. "I thought, what if we start with organic botanical juices that are already rich in antioxidants and vitamins and minerals…and then we added even more to that where every organic drop would feed your skin?" This thought process resulted in the creation of a jojoba oil moisturizer that appeals to men as well as women. Juice Beauty's Stem Cellular Anti-Wrinkle Moisturizer comes in recycled plastic containers, so it's good for the planet as well as your skin.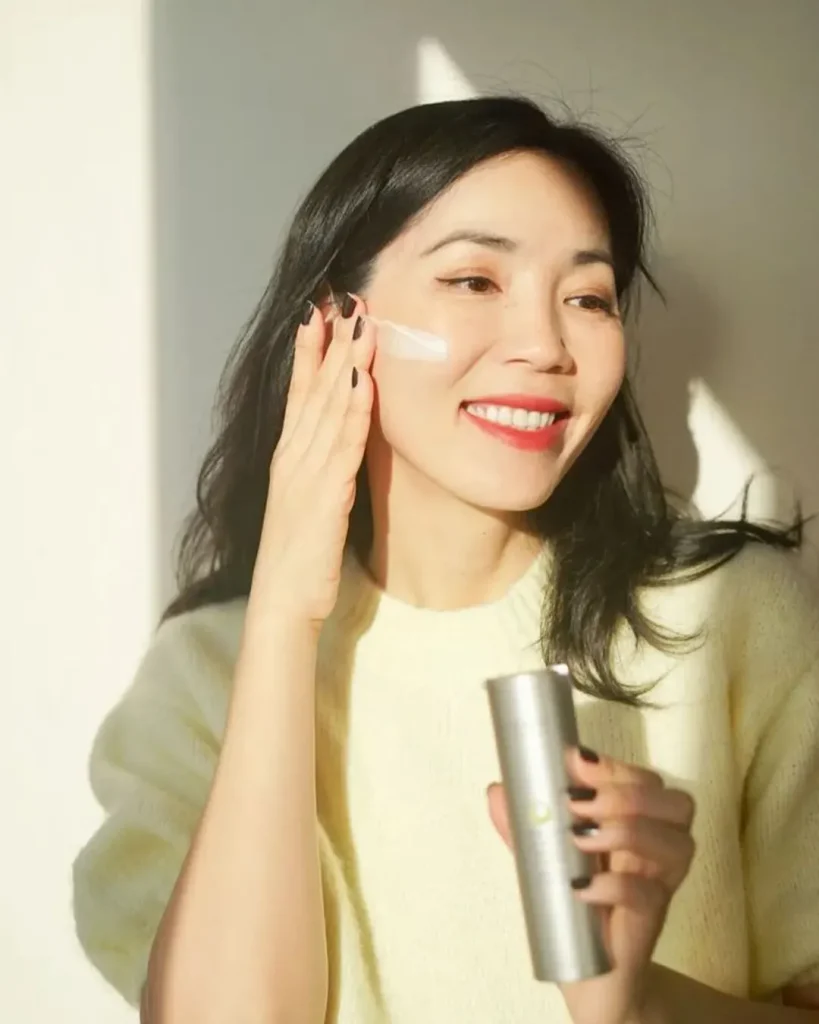 The bottom line (and top line, and all those lines in between)
Anyone wishing to get rid of unsightly lines and wrinkles should seriously consider using a jojoba oil moisturizer. No, it is not the fountain of youth, but using it twice a day could make you look and feel younger.
Another benefit of jojoba oil? A twice-daily application won't leave your skin feeling oily or greasy, or leave a residue on your clothing. From convenience to efficacy, a jojoba oil moisturizer is a worthwhile investment.
Further Reading:
Medical News Today: "Jojoba oil: Options, benefits, risks, and alternatives"
Good Housekeeping: "How (and Why!) You Should Use Jojoba Oil in Your Beauty Regimen"
National Center for Biotechnology Information: "Free Radicals and Extrinsic Skin Aging"
Healthline: "What is Sebum and Why Does It Build Up on Skin and Hair?"
Mayo Clinic: "Wrinkle creams: Your Guide to Younger-Looking Skin"
Important Note: The information contained in this article is for general informational purposes only and should not be construed as health or medical advice, nor is it intended to diagnose, prevent, treat, or cure any disease or health condition. Before embarking on any diet, fitness regimen, or program of nutritional supplementation, it is advisable to consult your healthcare professional in order to determine its safety and probable efficacy in terms of your individual state of health.
Regarding Nutritional Supplements Or Other Non-Prescription Health Products: If any nutritional supplements or other non-prescription health products are mentioned in the foregoing article, any claims or statements made about them have not been evaluated by the U.S. Food and Drug Administration, and such nutritional supplements or other health products are not intended to diagnose, treat, cure, or prevent any disease.